Virgos have a number of potential spirit animals that are worth exploring, and some individuals might resonate with one more than the others.
This list goes over all of the possible Virgo spirit animals out there, and gives you some tips on how you can identify which one applies to you.
The Main Virgo Spirit Animals
When determining what spirit animals Virgos are, there are a few in particular that stand out. These animals share some special characteristics that make them a perfect match, and are regularly viewed as a source of inspiration for those that fall under this sign.
Let's take a look at the main spirit animals that are tied to Virgos, and the meanings they have.
The Bear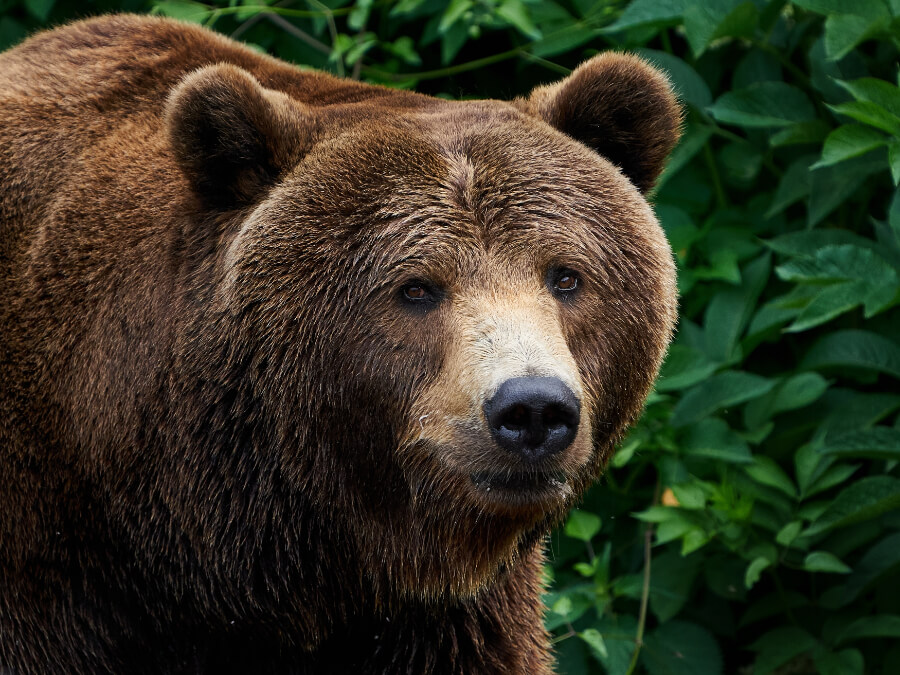 Bears are often considered one of the primary Virgo spirit animals, symbolizing their inner strength and dedication.

As a Virgo, you share many characteristics with this majestic creature. Your industrious nature and commitment to your work mirror the bear's diligent efforts when it prepares for hibernation. Just as bears take time to rest and recharge, you too understand the importance of self-care amidst your hard work. Your intelligence and methodical ways align with that of the observant bear, always aware of its surroundings.
Bears also embody key aspects of who you are at your core: empathetic yet fiercely protective when necessary. You can be quiet and unassuming until someone threatens what you hold dear. Similarly, bears are often seen as gentle giants while still being ferocious when protecting their territory or loved ones. This duality resonates deeply with a Virgos' balance between gentleness and assertiveness.
Having a bear as your Virgo spirit animal is both helpful and challenging at times. While it strengthens your inherent qualities such as intelligence, resourcefulness, peace-loving nature, it also reflects a tendency to stick to routines without easily adapting to change (something which might be frustrating at times). However, remember that overcoming these obstacles is part of learning from these spirit animals. After all, growth happens outside our comfort zones! Embrace this journey with open arms because this connection continues to serve in defining who you truly are – a resilient soul guided by wisdom just like that of a bear in the wild.
The Fox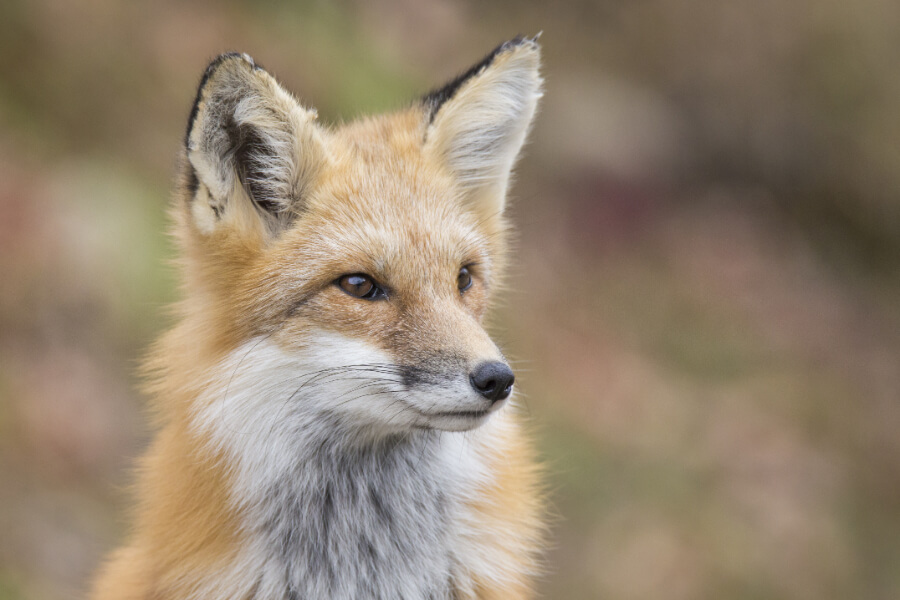 Ever wondered why the sly fox is often considered to be a Virgo spirit animal? Foxes are known for their quick-thinking abilities and resourceful minds. If you're a Virgo, their cunning and analytical nature mirrors yours, making them a perfect fit.

They're highly adaptable and can easily navigate tricky situations. Although they tend to be more self-involved (not necessarily in a negative way), they exemplify an aspect of your shadow side that prioritizes survival.
Foxes and Virgos share a common need for a home base or sanctuary where they can rest and regroup. Foxes are solitary den animals that have an innate sense of belonging somewhere, similar to how you feel about your home. Another striking similarity is the way both foxes and Virgos seize opportunities whenever they arise. Like the omnivorous fox that adapts its diet depending on what's available, you also understand your surroundings quickly and adapt accordingly.
Now here's something interesting: foxes aren't just about survival; they also teach lessons of enjoyment and light-heartedness as a spirit animal to Virgos like yourself. They serve as reminders not to take life too seriously despite being known predominantly for their practicality. The affinity between your communication skills and a foxes' quick wit further solidifies this alignment.
The Bee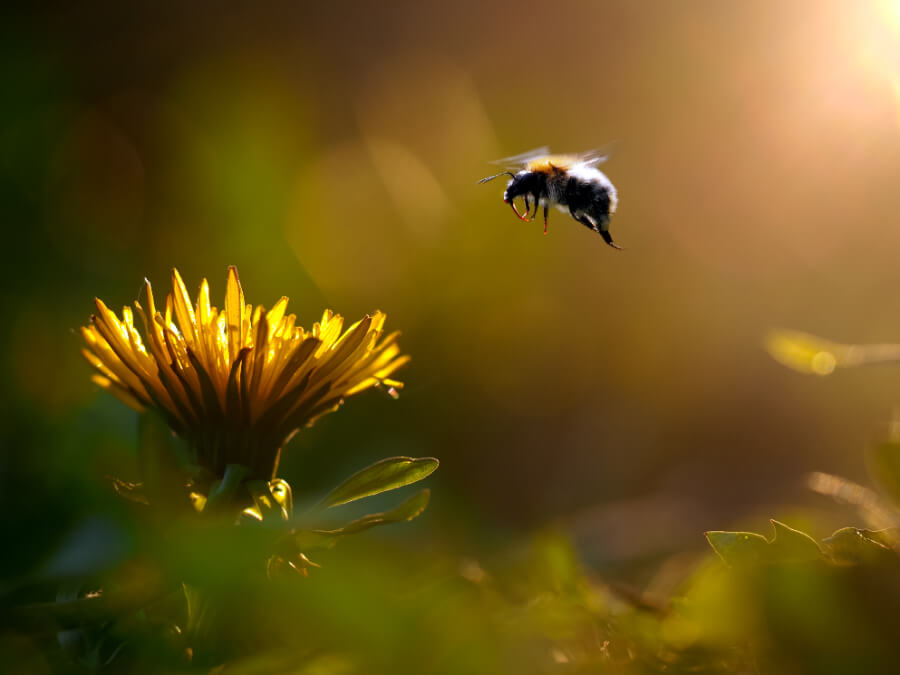 Just as bees are unassuming but industrious creatures, you share that same energy and determination, channeling your Virgo spirit into various tasks.
You're both small in the universe yet mighty. Bees are instrumental to our ecosystem through their pollination efforts, while your Virgo traits (being precise, patient and methodical) make you an invaluable asset in any situation. And let's not overlook the service-oriented nature of both bees and yourself; you both work hard for the benefit of others.
Unfortunately though, just like these buzzing creatures, your diligent efforts can sometimes go unnoticed. Bees' significant contribution to our planet's biodiversity is frequently taken for granted, and so too is your hard-working nature underappreciated due to its behind-the-scenes character.
There's also a certain selfless sacrifice that defines both bees and Virgos alike. The honey bee is known to protect its hive even at personal risk. Does this not mirror your own willingness to expend time and energy for those around you?
But don't fret! There are lessons to learn from these Virgo spirit animals that can help guide your growth. Just as bees only sting when it's absolutely necessary, you should refrain from intervening unless asked or absolutely needed. This way of being may stop others from perceiving you as overly critical.
Secondly, learn from the bee's sense of community responsibility by focusing on what truly matters rather than spreading yourself thin over unrequested duties or projects. Keep in mind that just like these tiny creatures hold an integral role within their ecosystem despite their size. In your own life, your actions and dreams have significance within the larger scheme of things irrespective of how minor they may seem initially.
Other Spirit Animals A Virgo Might Have
If you're a Virgo and don't resonate with the spirit animals above, there are a few others that are worth considering. While the previous animals tend to be more common, many find that they share a strong connection with the following ones as well.
The Owl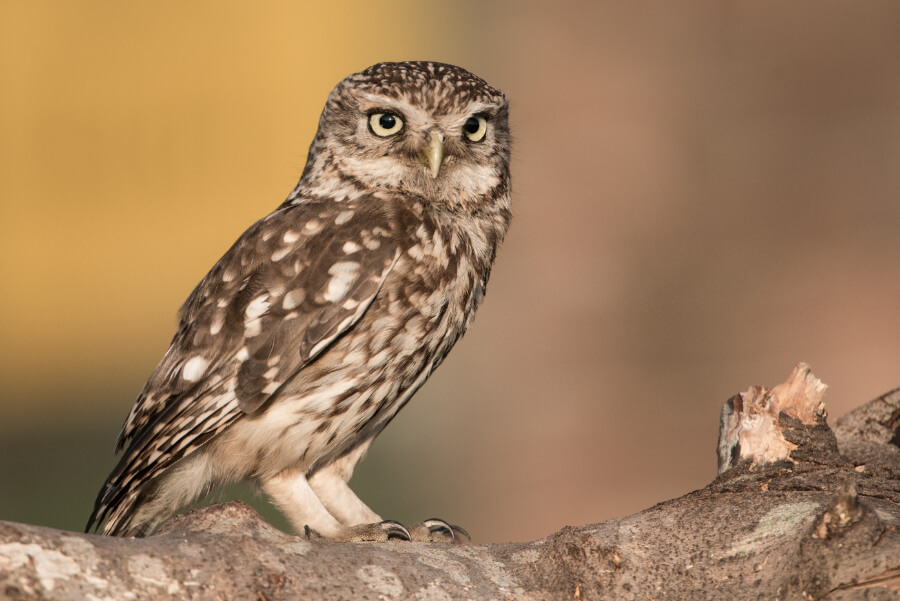 If you're a Virgo, have you ever considered how much you share in common with the owl, that wise and solitary creature of the night?
Much like you, this noble bird is known for its intelligence, perception, and independence. It doesn't need to be part of a flock to feel content; it thrives on solitude just like you do. The owl's keen ability to see through darkness mirrors your own innate sense of understanding which allows you to navigate even the most complex situations with ease and clarity.
Patience tends to be a virtue that binds both of you together. Just as an owl waits with quiet determination for the right moment to swoop down on its prey, so do you with potential opportunities in life. You're not one to rush things. Instead, you prefer taking thoughtful steps towards achieving your goals.
And then there's the concept of protection. Owls are fiercely protective creatures who won't hesitate when their loved ones or territory are threatened. You likely have some similar instincts to look after those who are dear to you.
But it's not just about wisdom, patience, and protection – compassion plays a huge role too. As a Virgo, helping others is second nature. Interestingly enough, this quality extends right into our feathered friend's world as well. Therefore, if we think about spirit animals for Virgos, you can see that the owl is a perfect fit. Its qualities mirror yours so closely that it seems almost tailor-made for individuals born under this sign!
The Deer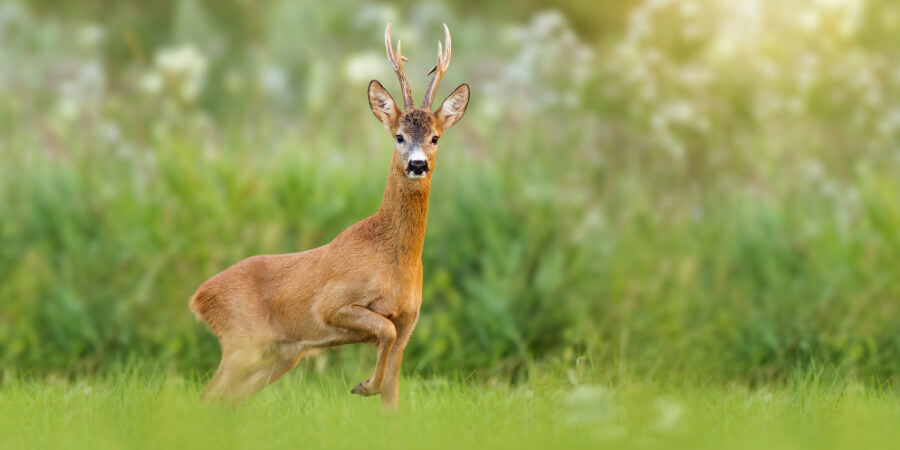 Just like the gentle deer that embodies purity, healing, and protection, those born under the Virgo zodiac sign share these same qualities.
The deer's symbolism of innocence and purity mirrors your own innate sense of goodness and integrity. Your Virgo nature drives you toward perfectionism, and you hold yourself to high standards just as the deer does in its pursuit for harmony in nature.
You also resonate with the healing and protective aspects of the deer spirit animal. Your desire to help others reflects the nurturing disposition associated with female deers across various cultures. Just like how a mother deer fiercely protects her young ones, you too are empathetic towards those around you, always ready to lend an ear or extend a helping hand.
Furthermore, your connection with the moon (a symbol of fertility) echoes within the deer's own lunar associations, contributing to your creative and intuitive side.
The wisdom imparted by this spirit animal is another aspect that aligns seamlessly with your Virgo personality traits. Deer teach us about living in balance with our surroundings, which is an ethos that resonates deeply within you as someone who seeks order amidst chaos.
The Cat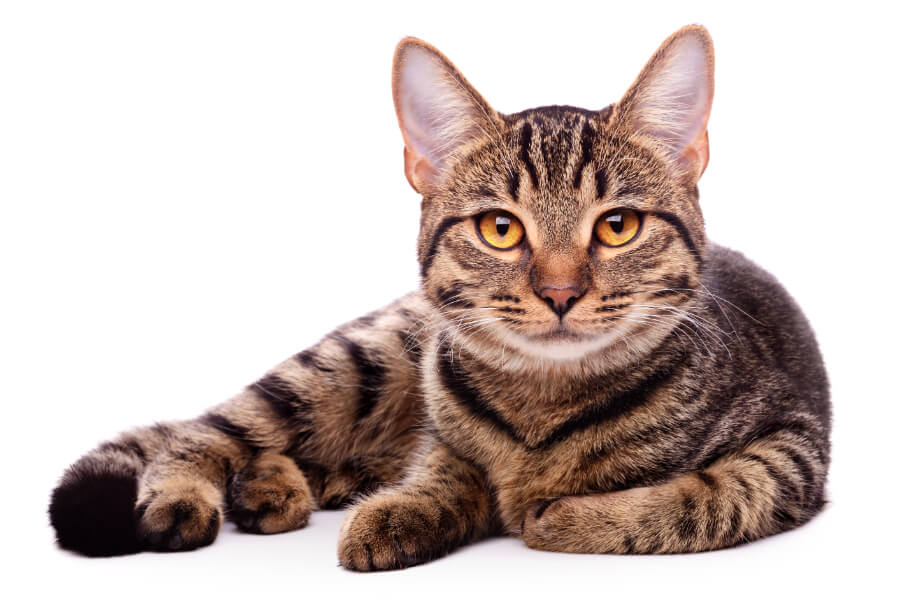 You might find it fascinating how much you share in common with the mysterious and independent feline. As a Virgo, your cleverness, observance, and self-contained nature is often similar to those of a cat's.
Much like these elusive creatures, you maintain an air of aloofness which is sometimes misconstrued as standoffish behavior. You value your independence highly; being content spending time alone is something both Virgos and cats are known for.
In the realm of cleanliness and grooming habits too, your Virgo traits align perfectly with that of a cat's. Your meticulous attention to detail resonates with the precision cats show when grooming themselves – they leave no patch uncleaned or ungroomed! This careful attention to detail extends beyond just physical cleanliness. It's about maintaining order in your life and understanding every aspect before making decisions.
Cats can be seen as somewhat aloof and fickle. They're known for appearing unattainable one moment only to shower affection the next, and this unpredictability could feel all too familiar for you as well. Though often misunderstood by others due to this seemingly fickleness, remember that it's merely an aspect of your profound depth and complexity – qualities shared between you and this Virgo spirit animal.
Embracing this connection can help bring out unique facets of yourself that make you who you truly are: A person characterized by intelligence, independence, and precision.
The Squirrel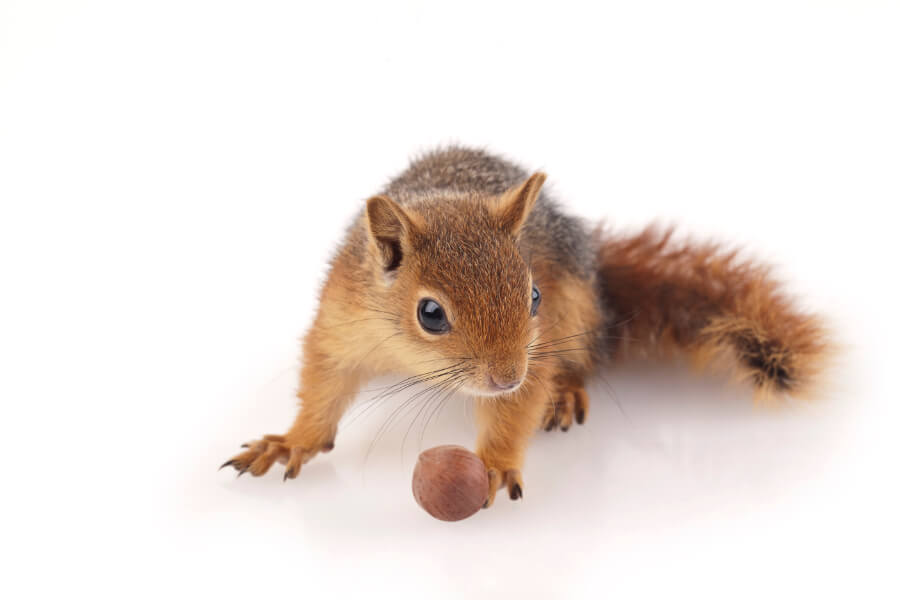 In the grand tapestry of life, it's intriguing to draw parallels between your meticulous nature and that of a squirrel diligently preparing for winter. As a Virgo, you're known for being organized, practical, and always planning ahead. These traits mirror those of squirrels, which are incredibly efficient in collecting and storing food for tough times.
Just as these creatures navigate through their environment with precision, you tread through life carefully examining every detail while leaving no stone unturned.
If you're a Virgo, both you and squirrels display an admirable level of curiosity and inquisitiveness. You're always on the lookout for new information or resources that can be useful in future endeavors. This hypervigilance also translates to worry. Squirrels worry about survival while you often find yourself consumed by thoughts of perfecting every aspect of your life.
The loyalty exhibited by both Virgos and squirrels is commendable. You stick by your loved ones and make every effort to ensure their family's safety. Moreover, the hard work ethic that defines both a squirrel's lifestyle and yours cannot be ignored. Squirrels tirelessly gather food and build nests, much like how you put in endless dedication towards achieving perfection in all your tasks.
The Dove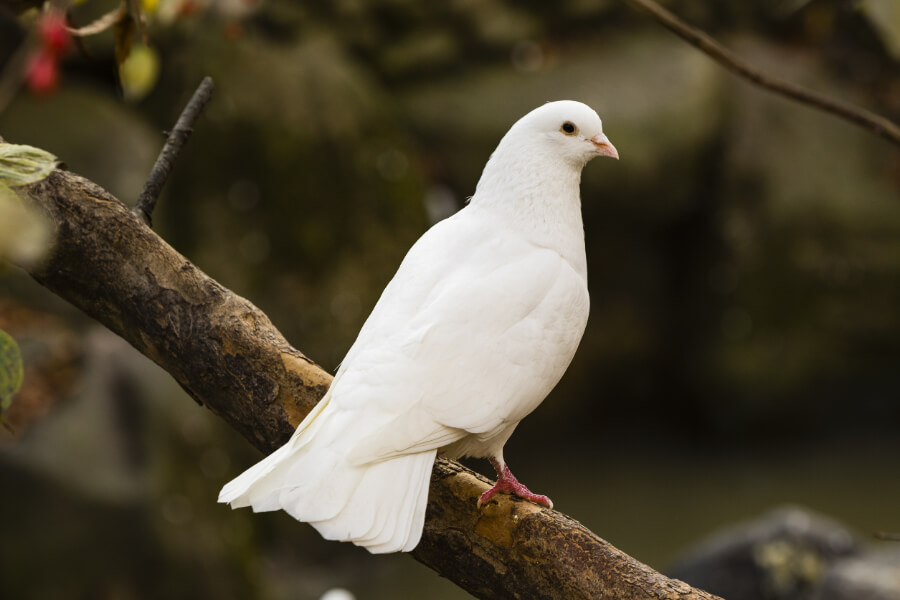 The dove is an iconic and interesting Virgo spirit animal. Just like these birds that are known for their tranquility, purity, and gentleness, you too embody these traits in your daily life. Your affinity to nature mirrors that of the dove's deep-rooted bond to earth, and both of you understand the secrets and cycles of the natural world.
Being a Virgo means striving for perfection and order (something reflected in the dove's strikingly white feathers symbolizing purity and perfection). You're recognized not just for your meticulousness but also for your nurturing energy.
Much like how a dove's soothing cooing sound brings calmness around it, your presence can bring peace in turbulent times due to your compassionate nature. The common ground between you and doves doesn't end here – there's more! Loyalty is another shared attribute; just as many doves partner for life and show steadfast loyalty, Virgos are known to be loyal friends who value long-lasting relationships.
Despite their delicate exterior appearance or demeanor, Doves possess an inner strength that allows them to thrive even in challenging environments. As a Virgo, you can often draw upon inner resilience during hardships while maintaining grace under pressure. This Virgo spirit animal serves as a reminder of your own capacity to balance humility alongside fortitude.
The Meerkat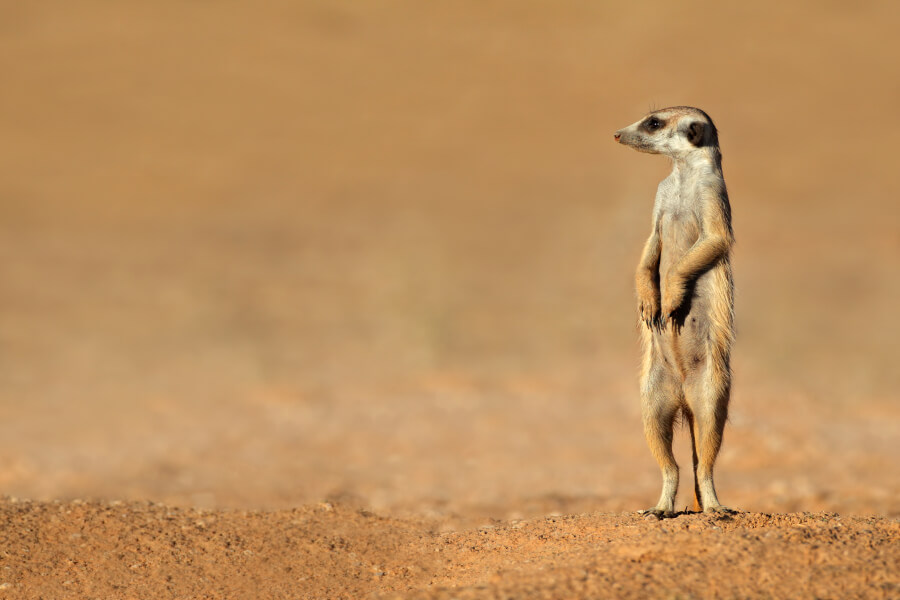 Both Virgos and meerkats symbolize focus and tenacity. They're always on alert, scanning their surroundings for danger and ready to risk their own safety for the good of their community. If you fall under this zodiac sign, this altruistic nature is something that you likely exhibit naturally, with your willingness to step forward and lend a hand whenever it's needed.
Meerkats are also known for being neat and organized animals, which resonates with your meticulous nature. Their burrows are carefully constructed and well-maintained. You'll find similarities in how you keep your spaces tidy and orderly as well. Hard work goes into creating a comfortable environment for both of you, whether it's a cozy burrow or an efficiently planned workspace.
Moreover, loyalty is at the heart of a meerkat's life (much like yours as a Virgo). They stick together as a unit through thick and thin while demonstrating remarkable practicality in survival tactics. With selflessness woven into both your natures, it's clear why meerkats stand as an ideal spirit guide for Virgos like yourself. They embody service without expecting anything in return.
Closing Thoughts
Now that you've seen all of the Virgo spirit animals, we recommend taking some time to identify which one resonates with you the most. For some, the qualities and behavior of a certain animal will stand out right away. But for others, it will take a little brainstorming to find your true spirit animal!
If you're going through this process and want a little help, don't hesitate to send us a message. We help our readers all the time, and will gladly do the same for you.